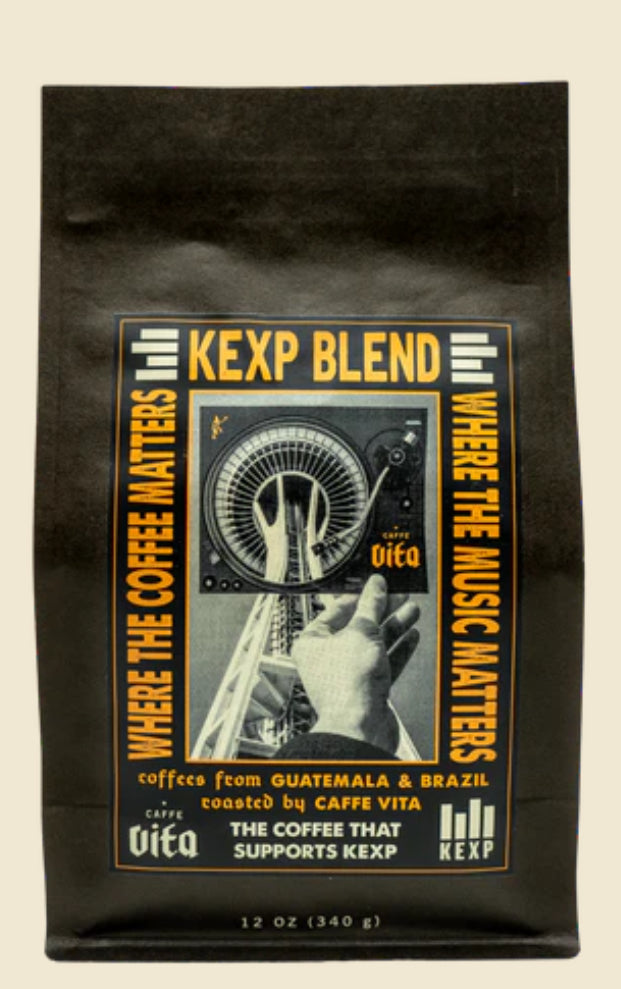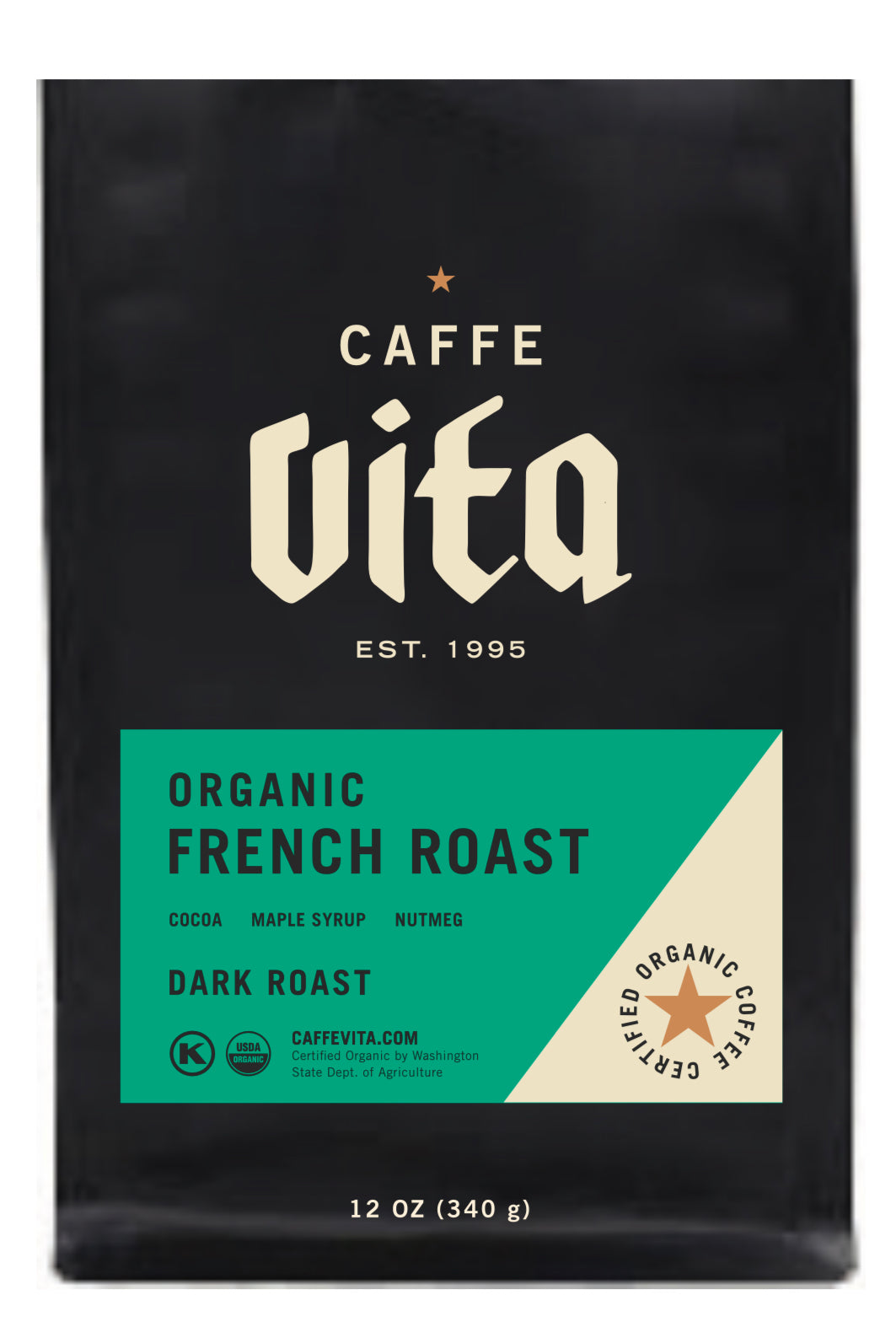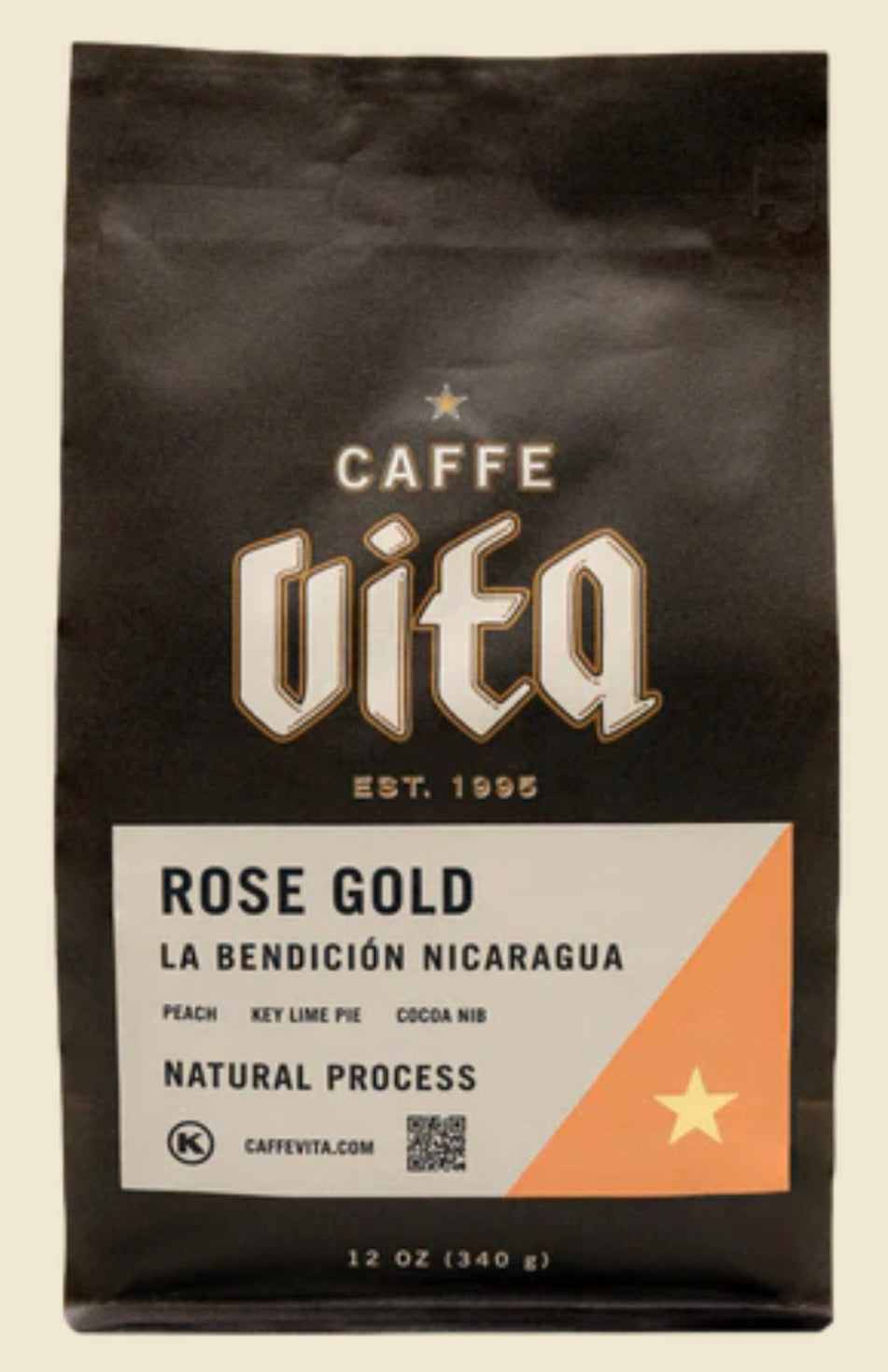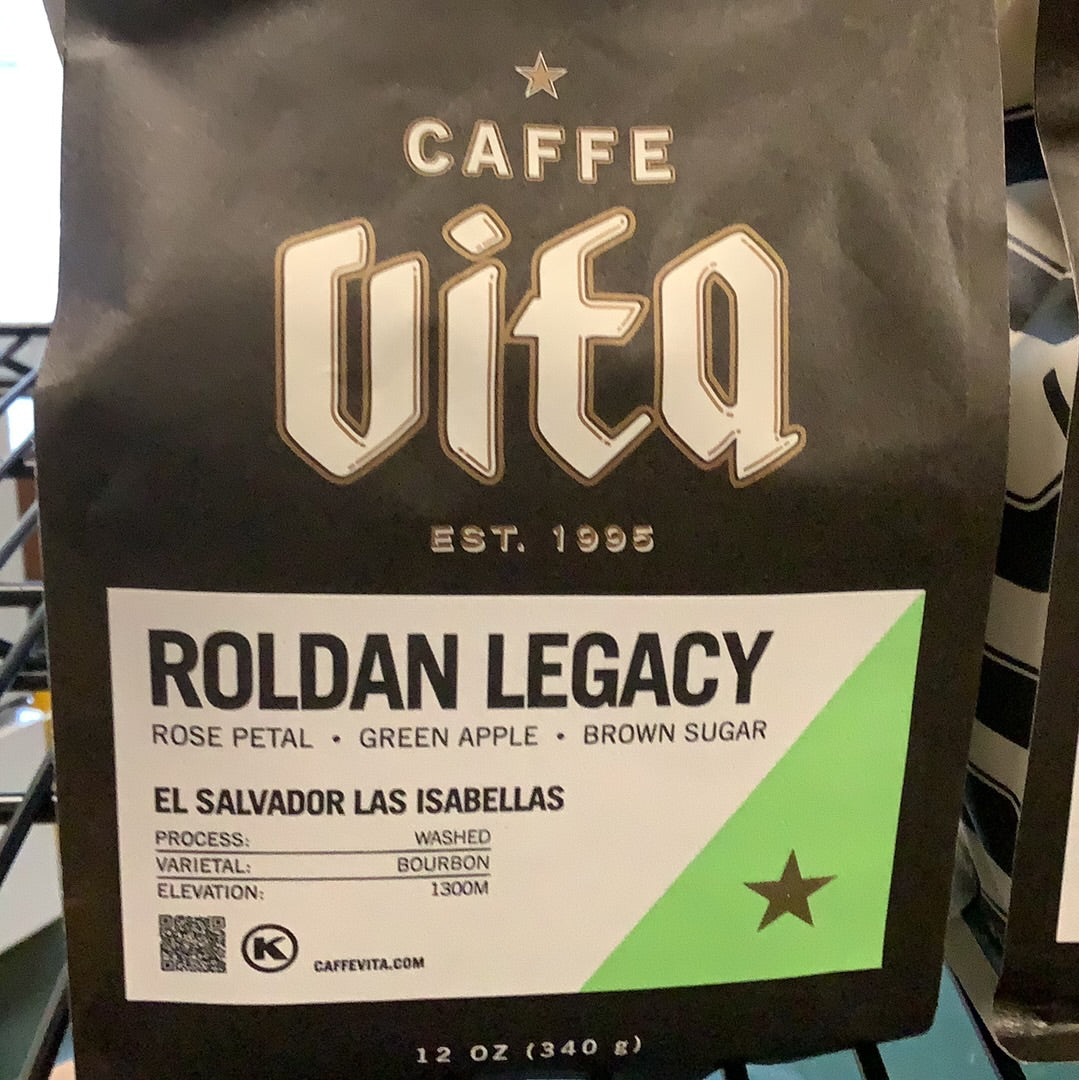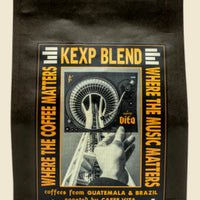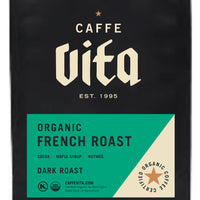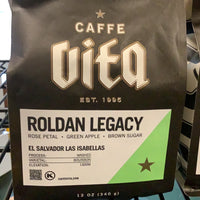 Caffe Vita Whole Bean Coffee
12oz Bag
Caffe Luna
Signature French Roast. Blend of Central, South American and Indonesian coffees. 
Full body. 

Guatemala Finca Nueva Viñas(Certified Organic)
Medium Roast.  This natural roast is rich and deep, closer to a traditional Ethiopian roast.
"Located in a lush valley near the extinct volcano Tecuamburro, Finca Nuevo Vinas has been farmed by the Keller family for over 100 years. This long history has seen the farm undergo many changes, with one of the most important being the decision in 2003 to make a full transition to organic farming. Sustainability and environmental stewardship are key components of their philosophy, with 200 hectares of their land set is aside as a nature reserve."
Sumatra Gayo River (Organic Farm Direct)
Full-bodied and complex with aromas of blackberry, baking spices and fresh hops. Earthy flavors of maple and black currant resonate in a syrupy in finish.
KEXP Blend
 The post-roast blend of farm-direct Guatemalan and Brazilian coffees was born of a collaboration between our Head Roaster, Wade McIntire, and US Barista Champion Sam Spillman. This coffee is fruity and full-bodied with flavors of black cherry, candied orange, and maple syrup. It's roasted here in Seattle where the live music--and the coffee--matters.
Dreamsicle (Aponte-Nariño, Columbia)
Like a dreamsicle popsicle in your cup, this honey-processed coffee offers bright citrus flavors balanced with a creamy vanilla body; a nostalgic summer coffee perfect for warmer weather.
At our cupping table we found delightful citrus flavors, like ripe mandarin orange with a balanced and creamy body - resulting in a creamy yet sweet popsicle-like experience. This coffee pairs excellently with the 'Orange Cream Espresso Soda' off our summer menu, and makes for an ideal summer coffee. This coffee shines on pour-over, but is great for any brew method.
Organic French Roast
A blend of high-altitude, shade-grown coffees, with aromas of bittersweet chocolate, cherry and vanilla. Sturdy body, soft acidity and a well-rounded finish.
Papau New Guinea Kindeng Mill-Natural
This natural-process coffee has unique flavor notes of candied strawberry jam, cranberry, and cocoa.
https://local-yokels.com/pages/caffe-vita
[From Caffe Vita's website about this coffee. Learn more about this farm by clicking here.] 
About Caffe Vita: A Seattle Coffee Roaster. "We are pioneers of the Farm Direct movement, meticulously sourcing the best coffee available while developing long-term, mutually fruitful relationships with coffee growers in more than 11 countries. We work with and invest in farmers who are committed to sustainable practices."