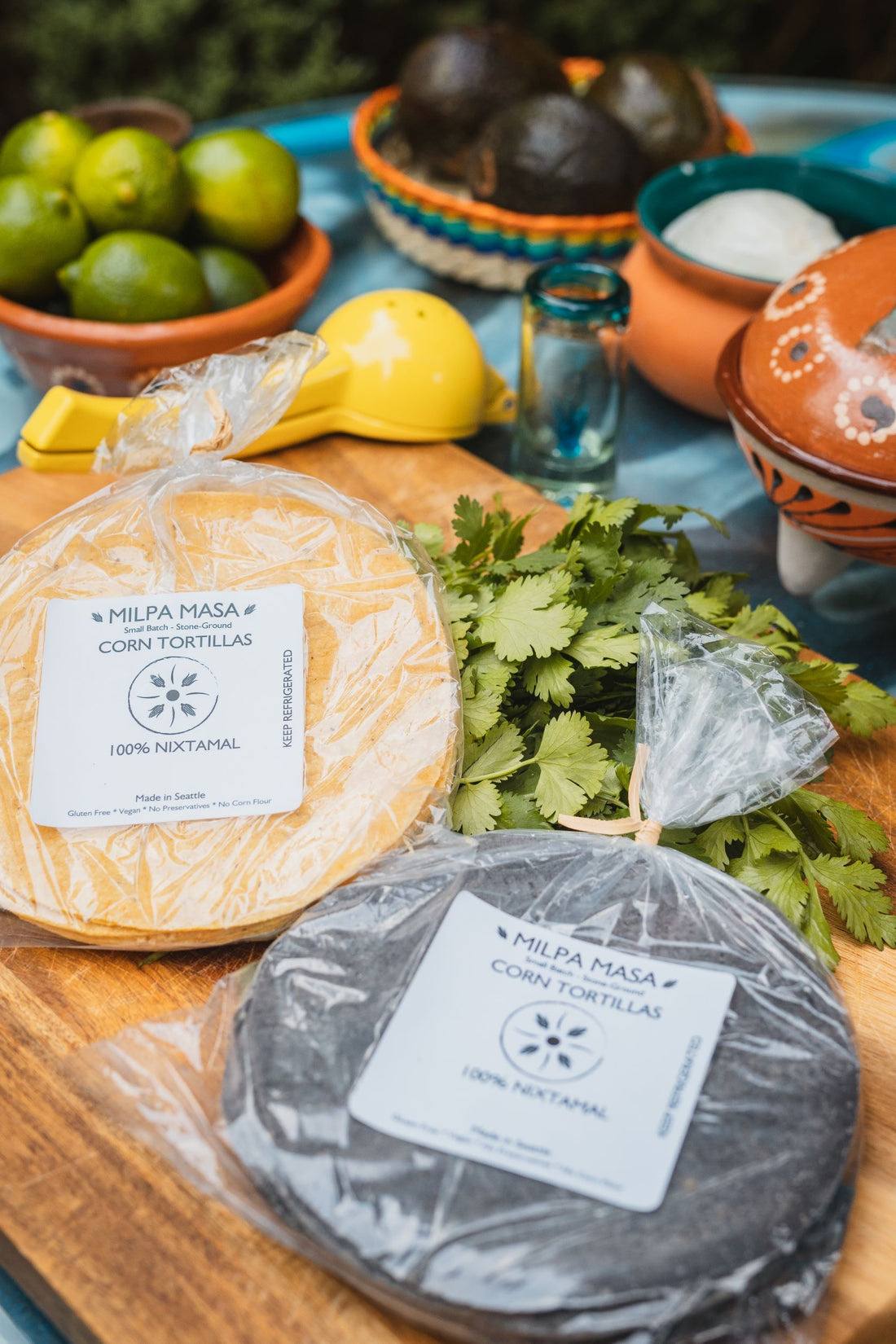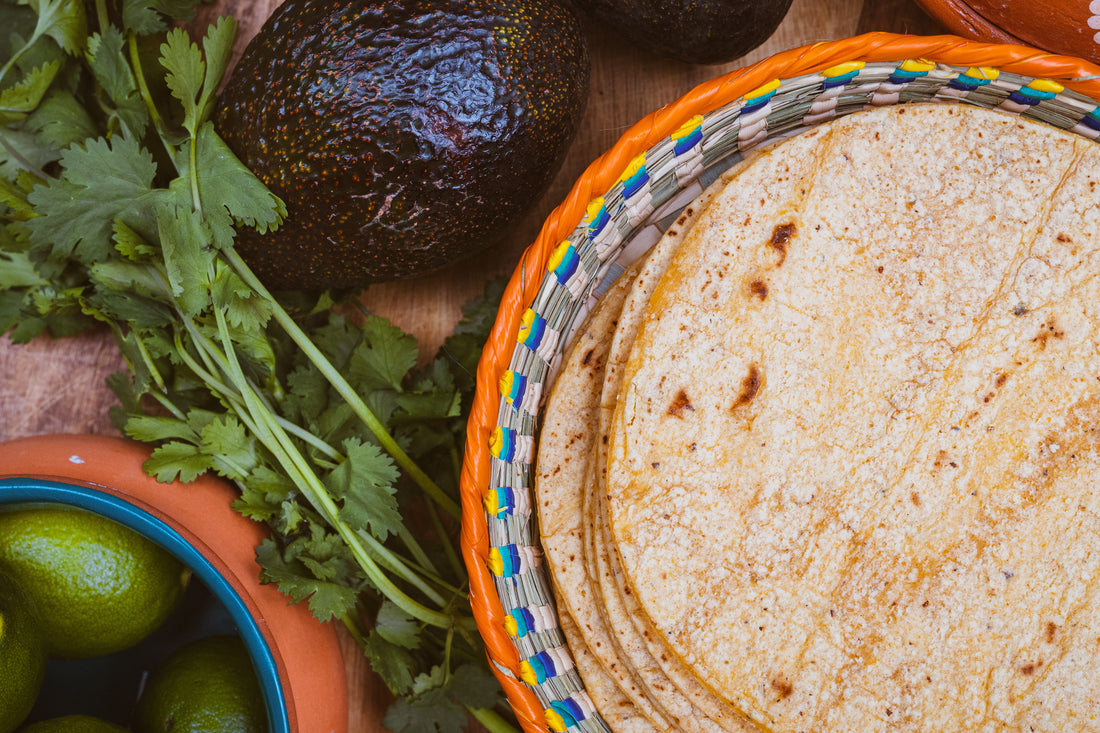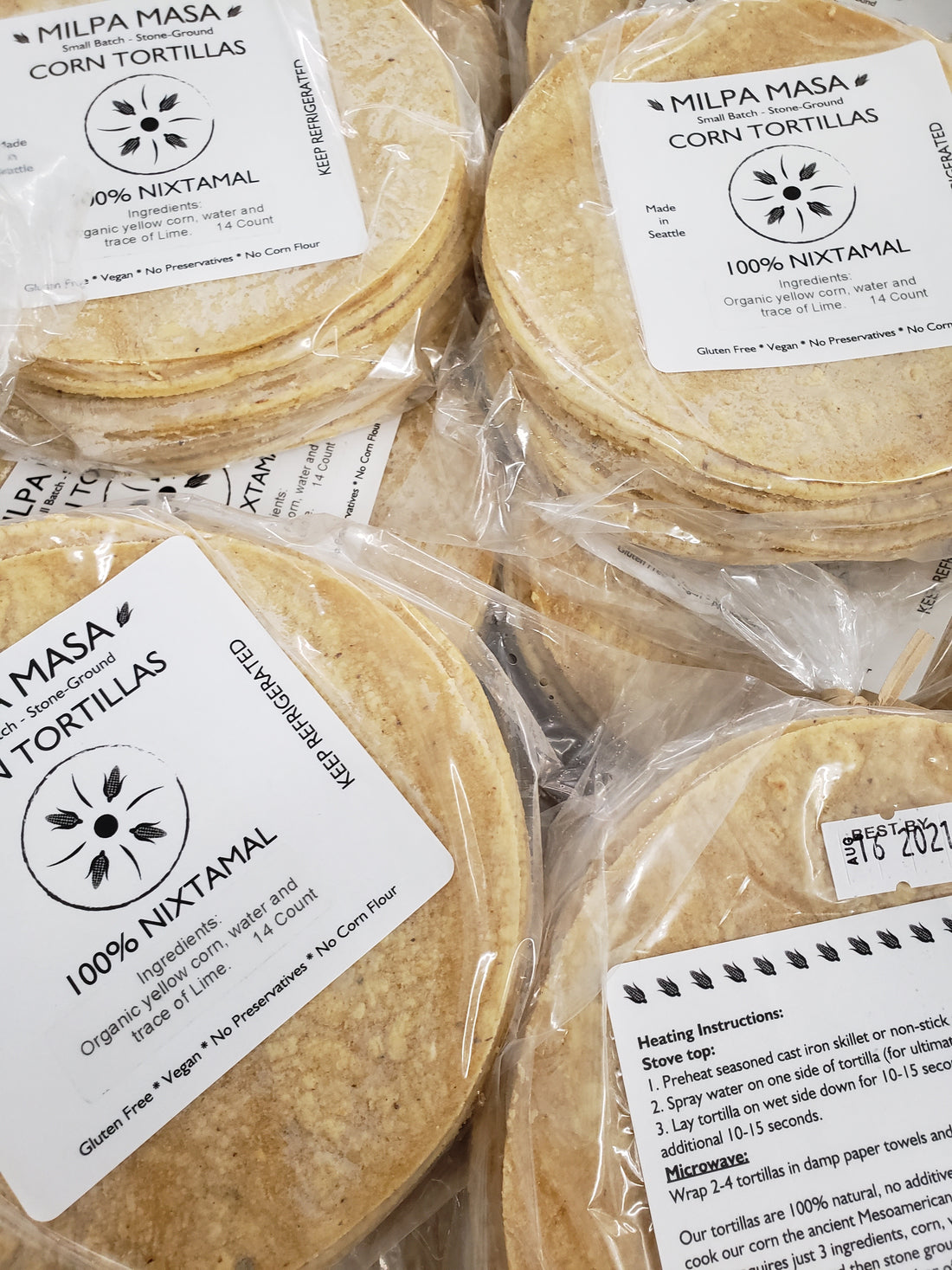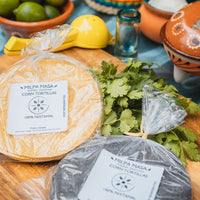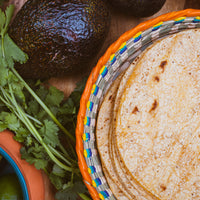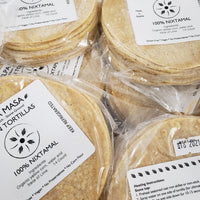 1 14-count pack of Organic non-GMO Blue Corn or Yellow Corn Tortillas.  Handmade.  Small Batch. Stoneground.  100% Nixtamal!
Why our tortillas are different
Flavor, aroma and texture. It's all about the corn and how we cook it. Yes, we use whole kernel dry corn, no corn flour. We cook our corn the old school way, we nixtamalize in-house to ensure you get the freshest and best quality hominy, masa and tortillas in town. Nixtamalizaon requires overnight resting, at least 12 hours. The following morning, the cooked corn is drained, washed and rinsed before we wet mill it in a volcanic stone mill to make our masa. It is then kneaded in a mixer before being baked in our tortilla oven.
We do not use any addives, food colorings, preservaves or corn flours. Our only three ingredients: dry whole kernel corn (heirloom, organic and non-gmo), water and lime (not the citrus kind). Keep in mind our tortilla, as well as the masa (and hominy), need to be refrigerated; no preservatives means we don't add any type of shelf stabilizing stuff.
Our tortilla isn't just "any" corn tortilla. It is the perfect vessel for all your creations, the flavor and aroma accentuate any of your dishes without overpowering all your great toppings and you don't need to double up, just one is enough for your tacos.