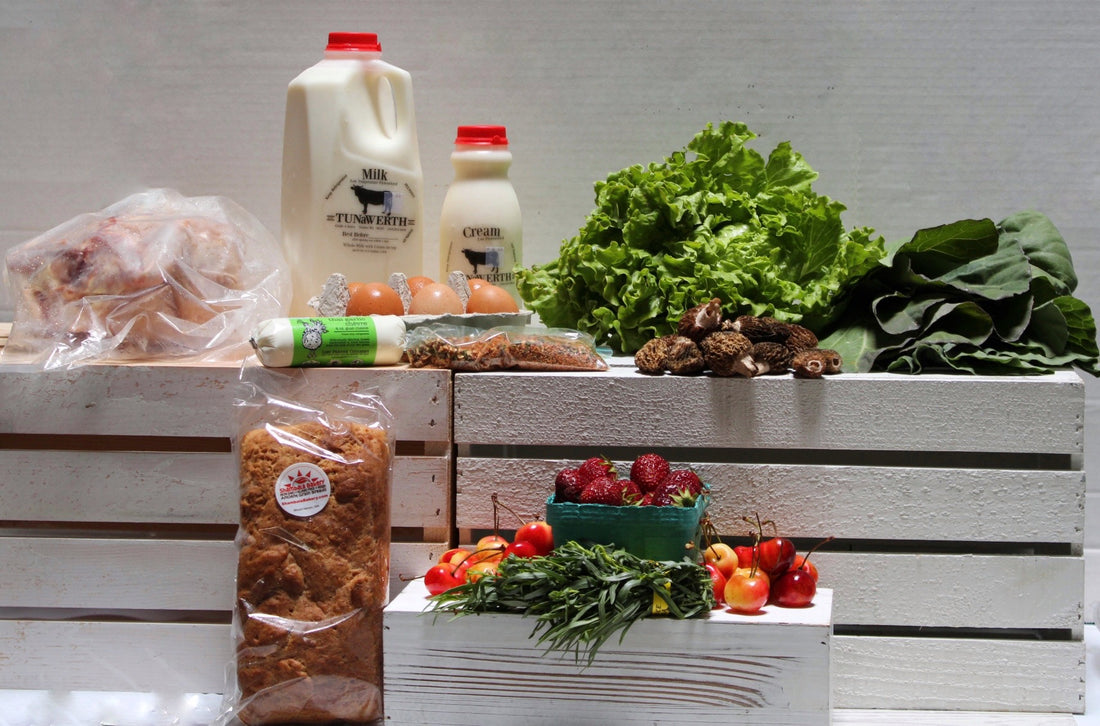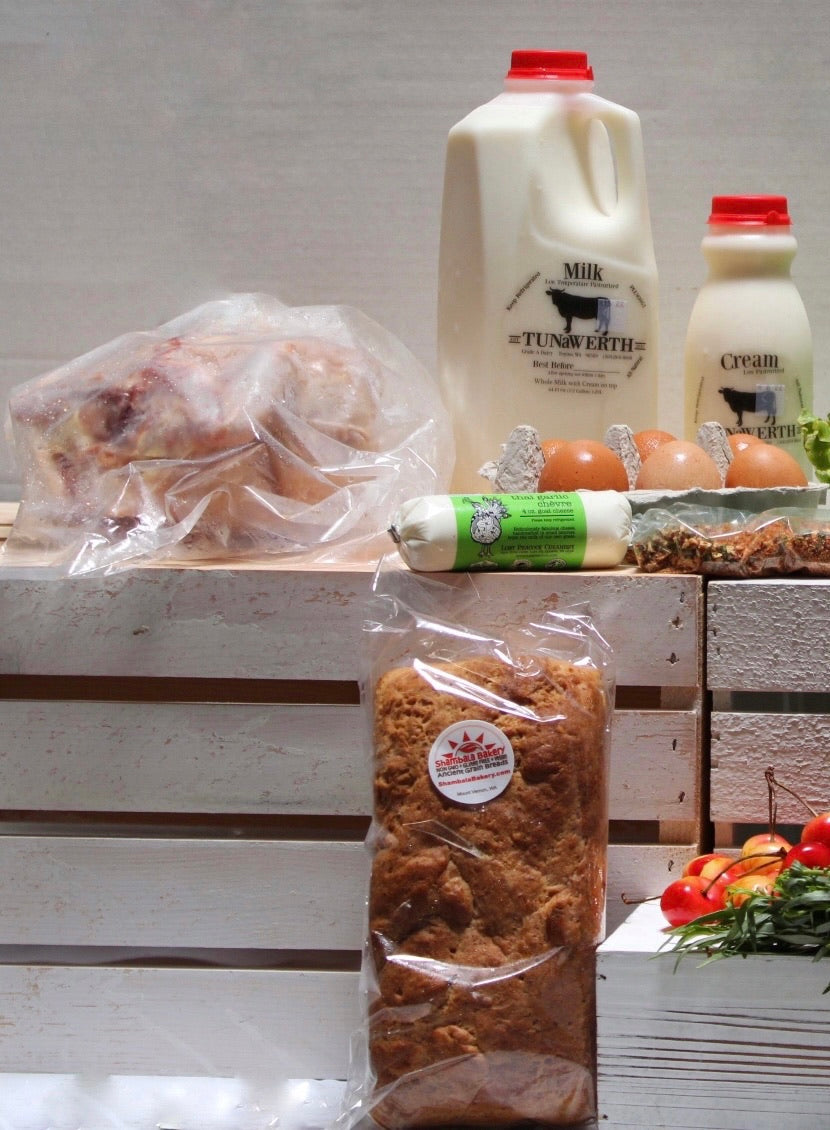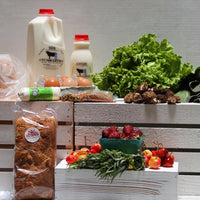 Organic Grocery Staples Subscription-Gluten-free
Our well curated collection of the best local organic produce, proteins, pantry staples and baked goods. Featuring yummy extras like pasta, dumplings, fresh deli items, coffee, or kombucha. Our Subscription boxes are 100% locally sourced from small operations in Washington State who care deeply about their products.  Producers we work with include Olsen Farms, Chong Chaos Farm, Tunawerth Creamery, Seeking Kombucha, La Pasta, Collins Family Orchards, Tall Grass Bakery, Left Foot Farms and more. Choose from once a week to once every six weeks, and customize the timing that is right for you. 
Original Subscription a combination of:(please note not all items sent every week)
1/2 gallon milk
1 cream
1 yogurt, cheese or butter
1 dozen eggs
1 meat from a rotation of salmon, albacore, pork, beef, and chicken 
1 dry good
1 baked good
1-2 rotating specialty items such as coffee, honey, pasta, tamales, chocolate, tea or kombucha
 1 small produce subscription
 1 small produce subscription 
Gluten-Free: 
Sub Gluten products with Nu-Flours Bakery, Shambala Bakery, or extras of our gluten-free producers.
* Please Notify us if you have a household member with Celiacs, We will modify your subscription to only include items from producers who do not use any gluten in their facilities.