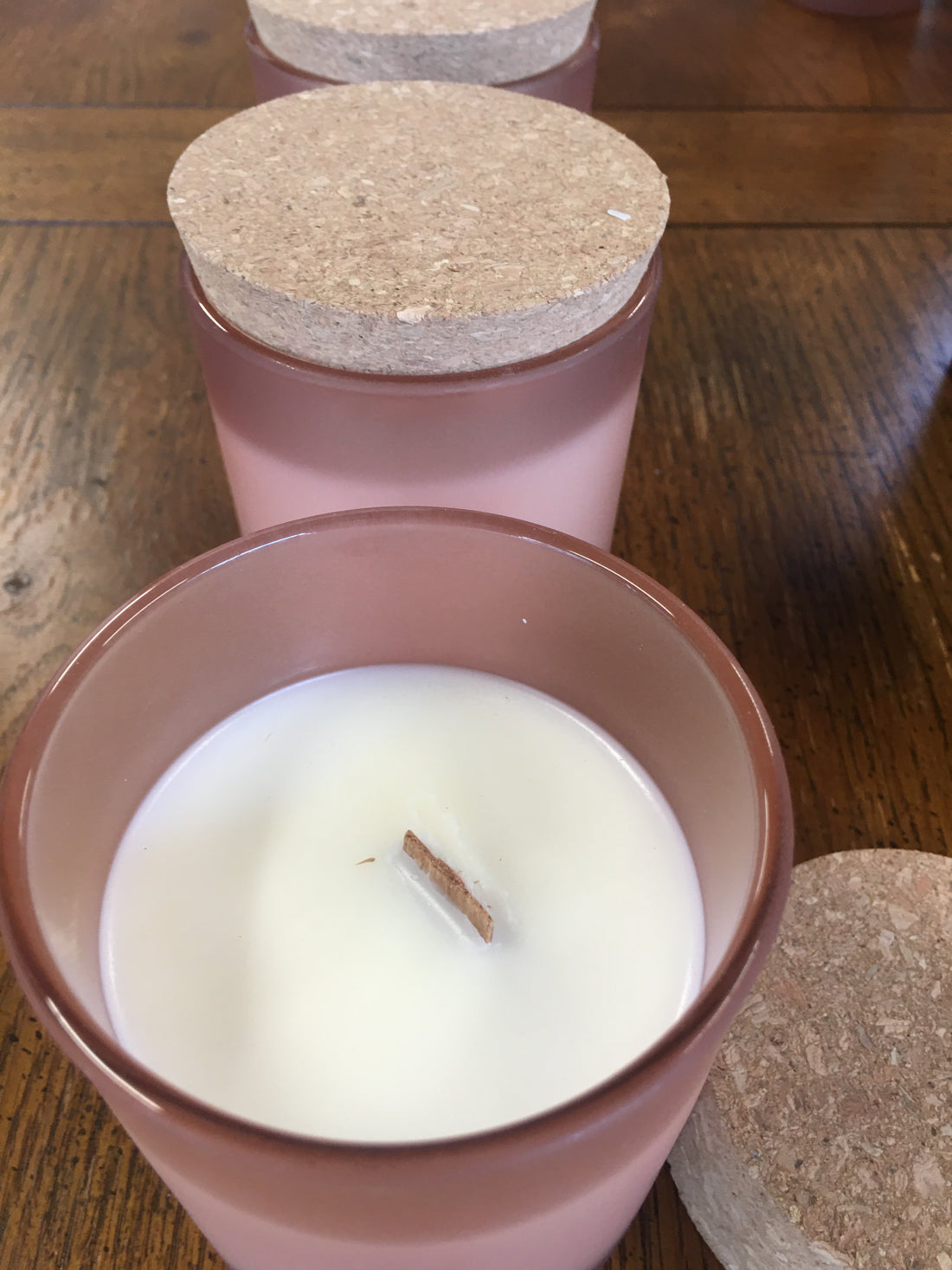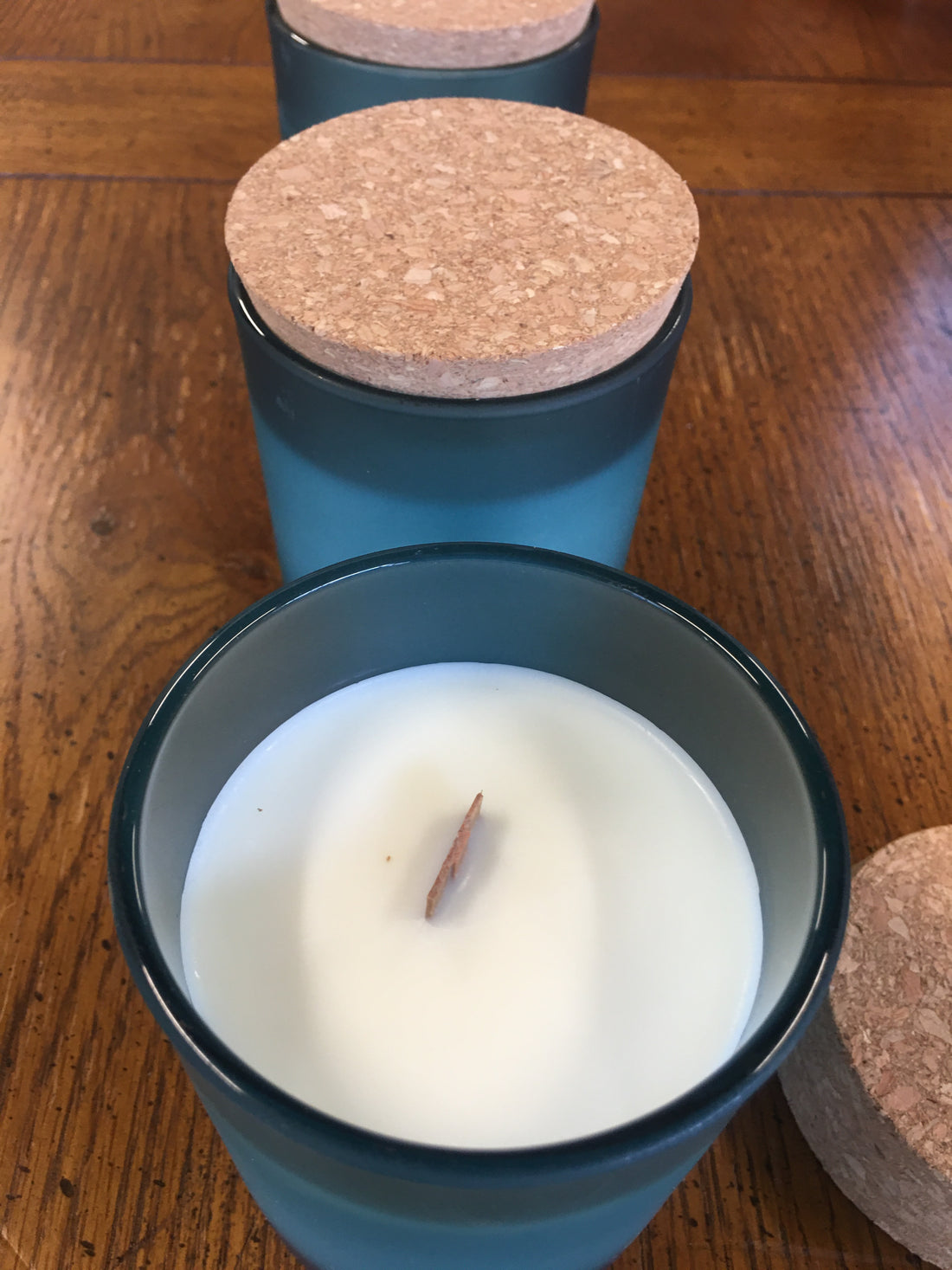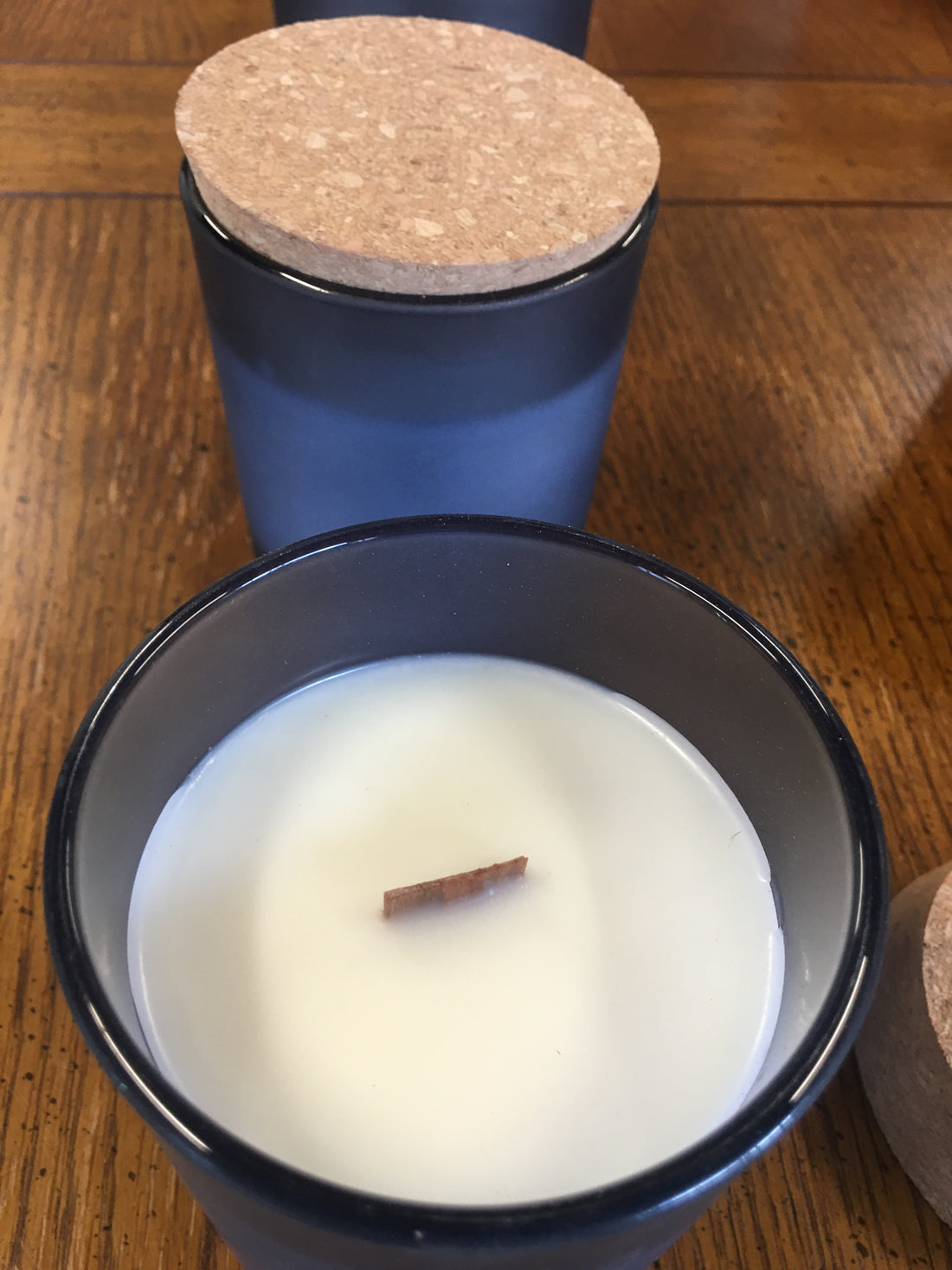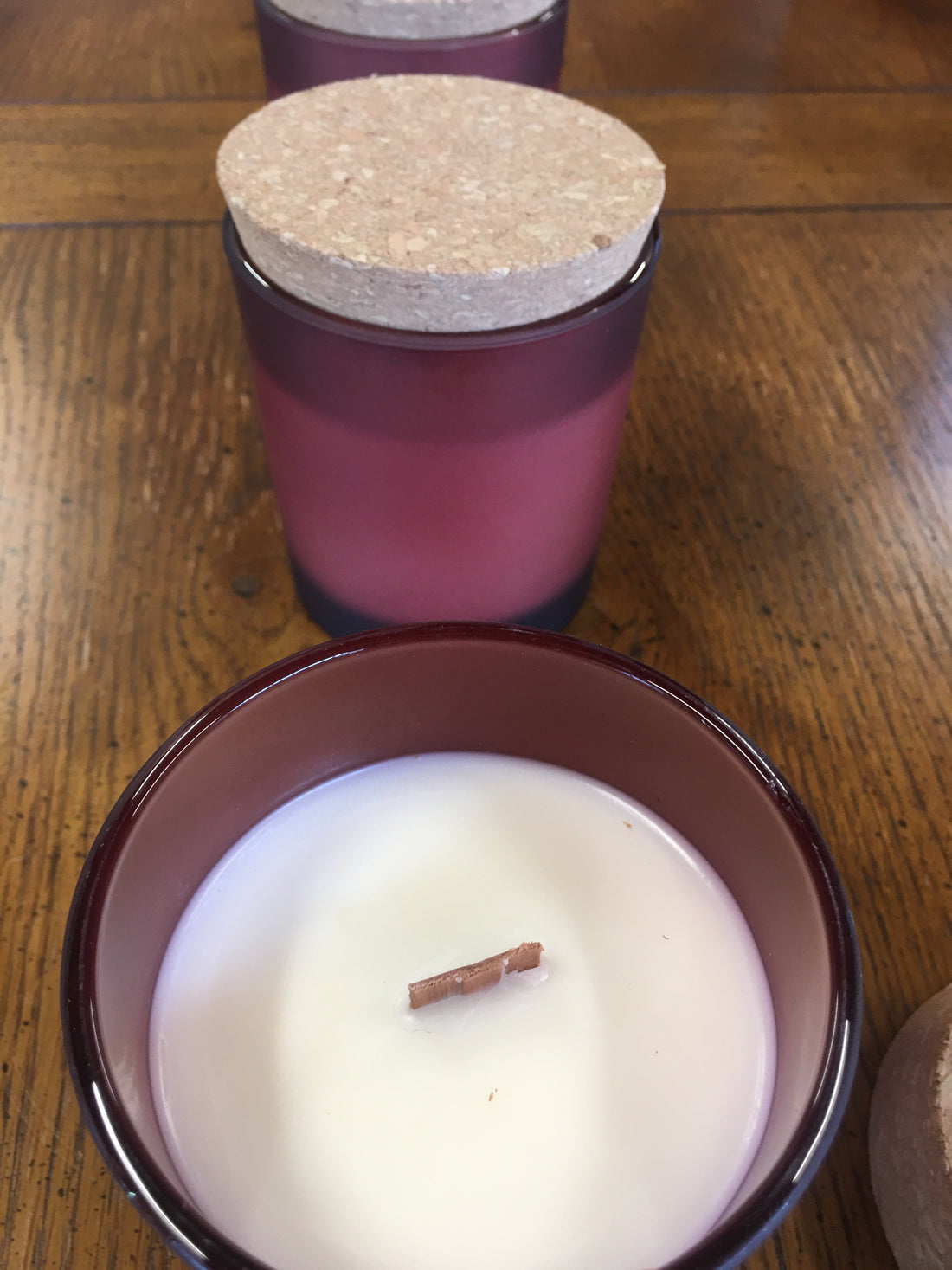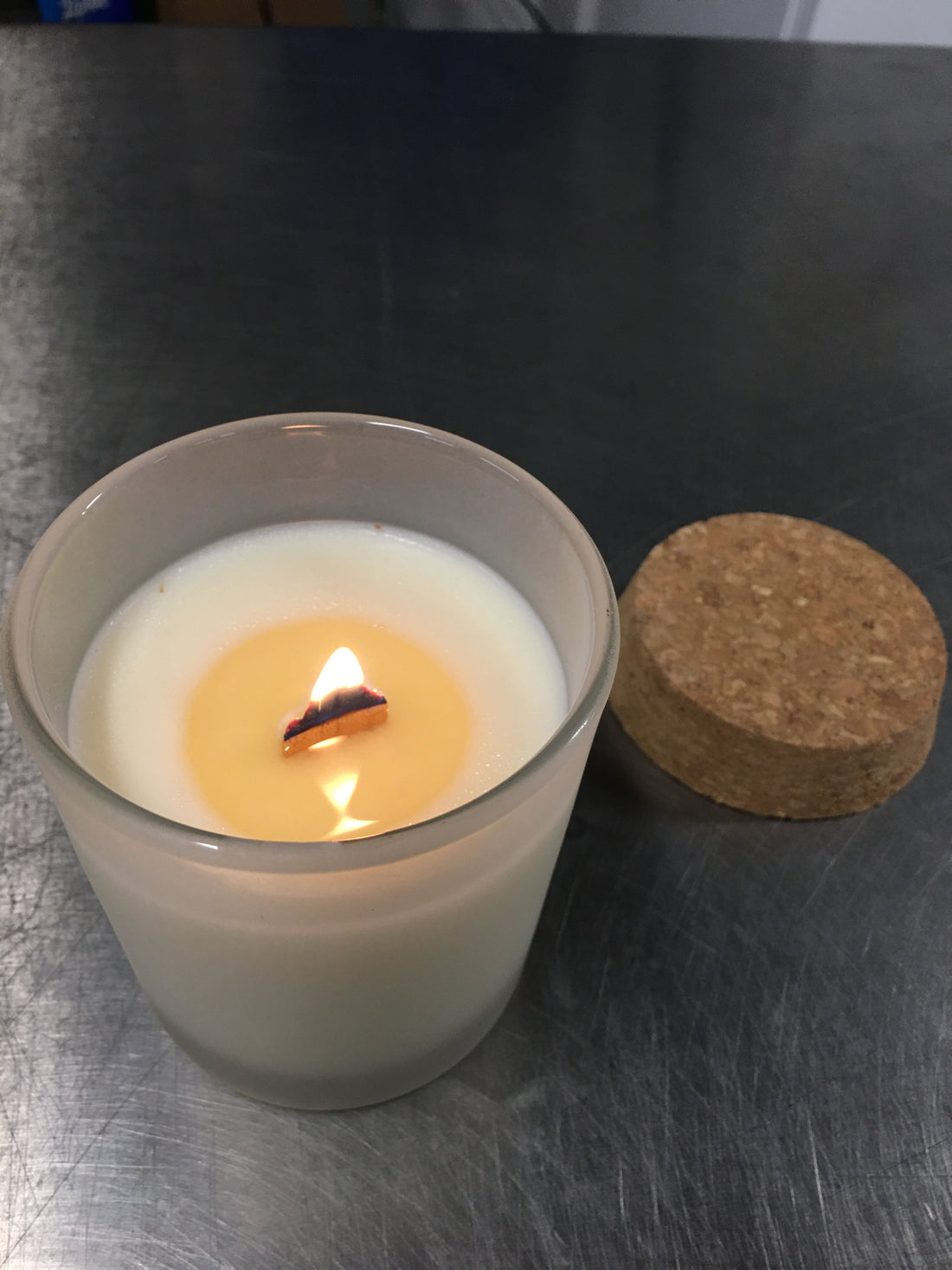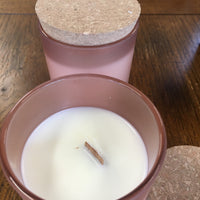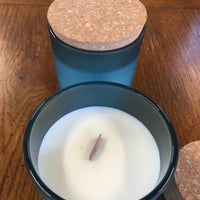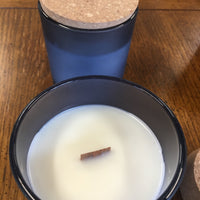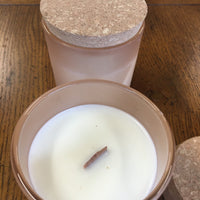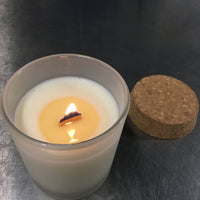 New from R'Sential Candles!  
All candles come in their elegant decor glass jar with a premium lid-Made from a 100% Soy Wax-Only Premium Essential Oils. Wick: Wooden Wick 
Cocoa Butter Cream-
A warm, intriguing fragrance that combines sweet cocoa butter and coconut. Elegant under notes of cedarwood, jasmine, and rich vanilla complete this unique, lovely blend. Perfect for any occasion. 
Ginger and Amber-
Crystalized ginger dominates a medley of cinnamon, clove, nutmeg, and allspice, with hints of citrus and a dash of vanilla in this mouthwatering fragrance. 


Lemongrass-
Breathe in the botanical beauty of Lemongrass, and escape from the commotion of everyday life. A melange of herbal tea and bright lemongrass is enhanced by notes of citrus, ozone, jasmine, and light musk in this elegant scent. 

Log Cabin-
Resinous woody notes intermingle with sweet smoke in this Log Cabin . Log Cabin is infused with natural essential oils including clove leaf, cypress, cedar, patchouli, olibanum, vetiver, cade, black pepper, elemi, spearmint, and guaiacwood.
Ocean Shores-
Succulent plum intertwines with sweet florals and salty oceanic ozone for a bold, rich accord. Notes of vanilla and amber linger in the background to complete this unique fragrance. 


Pacific Northwest-
Welcome to the Pacific Northwest! Mild citrus top notes, earthy undercurrents, and a woody, fir balsam core that brings you back home to the Pacific Northwest!