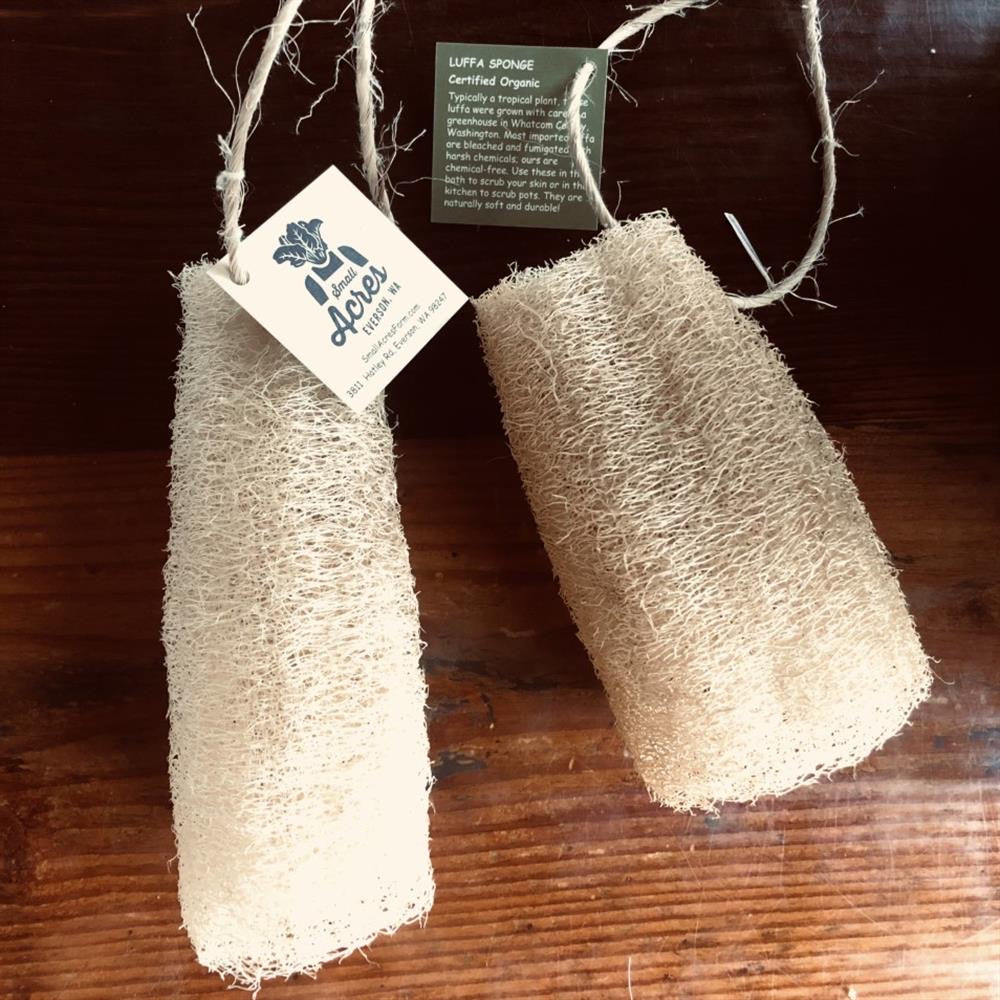 Small Acres Organic Luffa Sponge
All natural, locally grown luffa sponge.  
No, not a sea sponge! Typically a tropical plant, these luffa were grown with care in our greenhouse and allowed to cure on the vine before peeling the skin off and washing out the seeds. Use these in the bath to scrub your skin or in the kitchen to scrub pots. They are super soft and durable. Most imported luffa sponges are bleached and must be fumigated with harsh chemicals, ours are chemical-free and certified organic. Each sponge is 5-6 inches long but you can cut them into smaller pieces if desired.