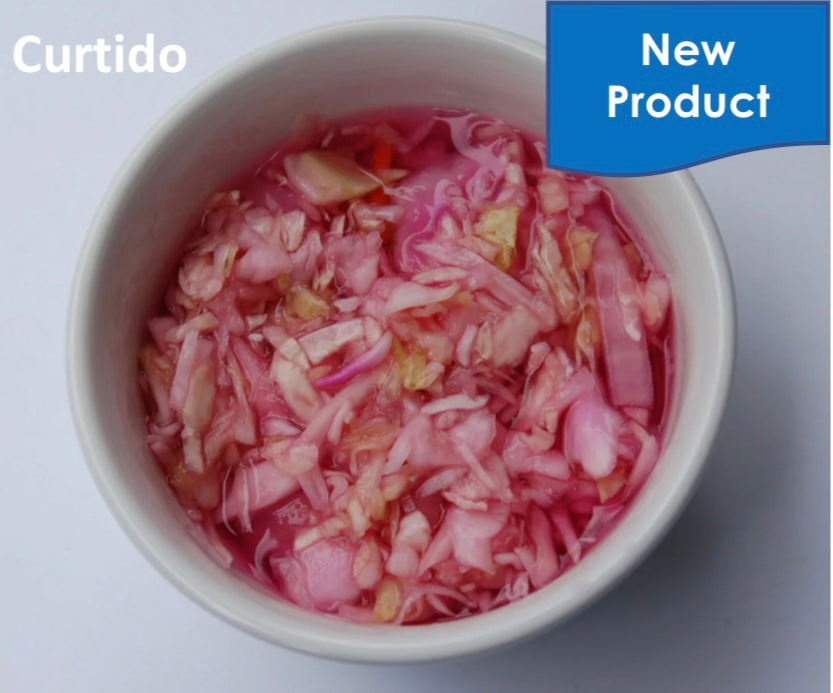 Curtido is a cabbage slaw that blends well with any Pupusas. The acidic notes mesh well with the savory flavors of a pupusa.
A pupusa is a traditional Salvadorian dish made with corn masa, containing a vegetarian, vegan or non-vegetarian filling! Traditionally a pupusa is
eaten with a side of curtido and mild salsa; you cut a piece with your hands and eat it all together. No fork is necessary.